Swallowtail in Sea Silk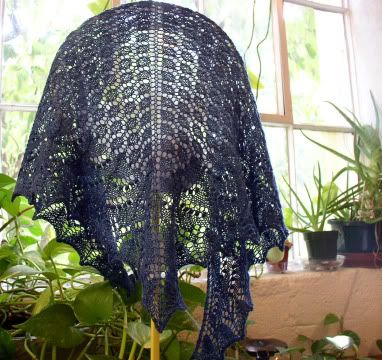 Swallowtail Shawl

Pattern by Evelyn Clark for Interweave Knits Fall 2006

Handmaiden Seasilk, one skein in Ocean colourway, there appears to be enough left over for a lace choker

Addi Naturas size four, significantly dyed by the yarn.

Cast on August 5, bound off August 13.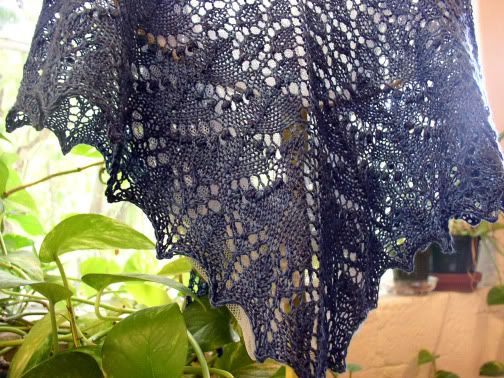 I made no changes to the pattern... although I found P5TOG to be impossible to say the least. Instead, I slipped three as if to purl, purled two together and slipped three over the P2TOG. Maybe my needles weren't pointy enough, meh. In theory, this shouldn't look any different anyway.

Sorry Jessica and Emily — she's about to be dropped off at the county fair and will come home on Sunday, hopefully with a ribbon. She'll make an appearance at the Stitch 'n Bitch next week!

Crossposted in my little corner 'o the web.